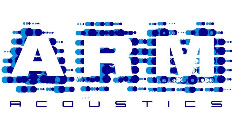 ARM Acoustics


201 Borough High Street
London SE1 1JA



tel:

0208 869 9898


email:

info@armacoustics.co.uk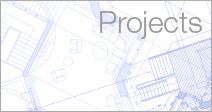 Acoustics Consultancy Services
ARM Acoustics began trading in May 2007 as an independent consultant in the field of noise and vibration. Although we are a young company, we demonstrate extensive experience - members of our team having held senior positions within large consultancies and being accredited by various professional institutions, including the Institute of Acoustics, whilst the company is a member of the Association of Noise Consultants. This means that we can offer the expertise and services that would normally be associated with a larger organisation, whilst providing value and high levels of customer satisfaction.

We provide professional advice to both private and public sector clients including developers, architects, planning consultants and other enablers in the construction sector. Our range of services extend across the life of any scheme, from the early planning stages, through design and construction, to completion testing and commissioning.

Examples of our services include:
Noise and vibration surveys;
Environmental noise impact and planning assessments;
Modelling and prediction of transportation and industrial noise;
Acoustic design services for residential, commercial and industrial buildings, schools, theatres & auditoria;
Expert witness services, including provision of written representations, attendance at planning appeals, public inquiries and courts of law;
Entertainment licence assessments;
Environmental permitting;
Acoustic design of mechanical services systems;
Vibration assessment (human vibration, building damage etc) and specification of mitigation measures;
Sound insulation testing;
Noise at work assessments: Control of Noise at Work Regulations 2006